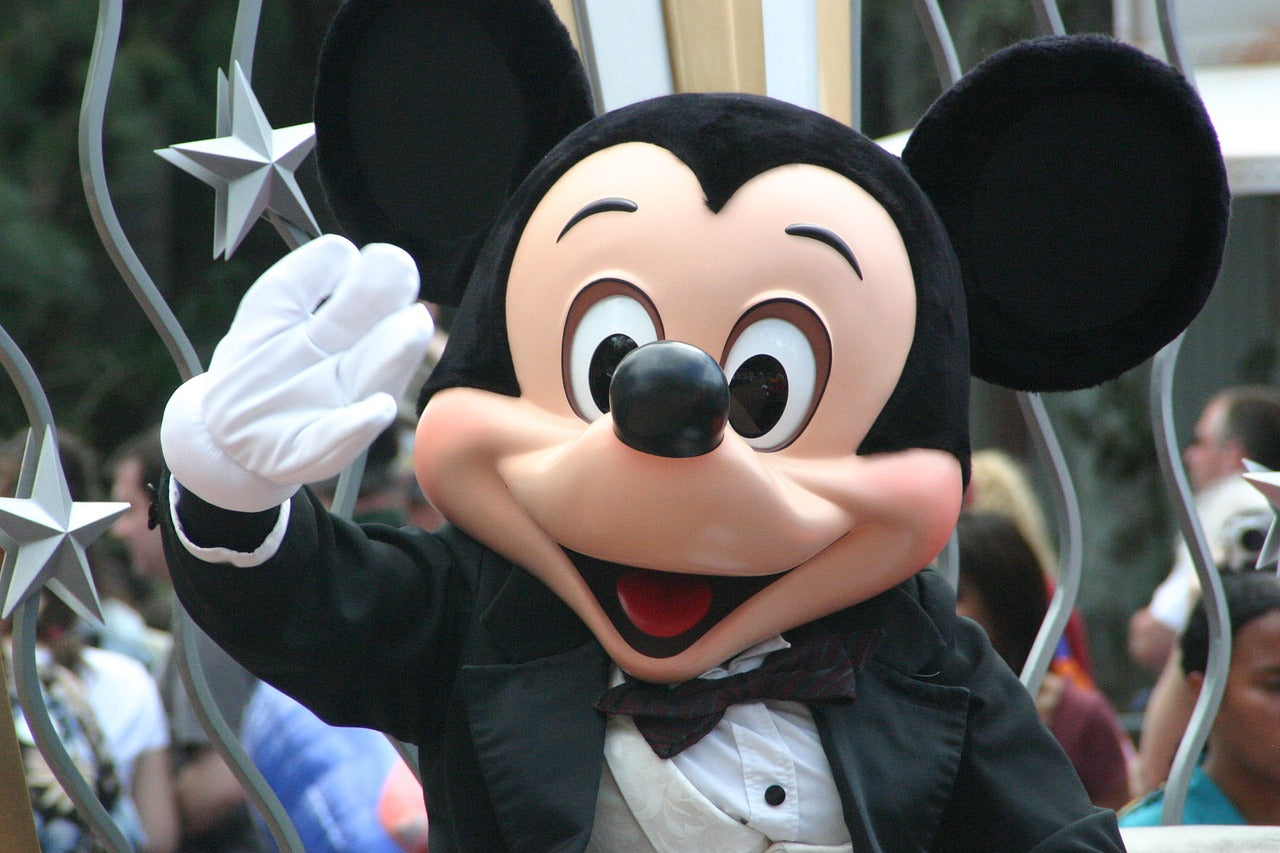 Duck and Cover, Mickey! The Florida Nuclear & Disaster Risk Assessment
There is no state in the Union that is quite like Florida. Home to the eighth most popular tourist destination in the world, much of the state is built on precarious limestone bedrock that is eroding and creating massive sinkholes throughout.
This juxtaposition sums up what a wild place Florida is: At once, it's a paradise that is literally crumbling underfoot–but if you can keep your head above ground long enough, you can enjoy great food, culture, and history.
As America's flattest state, Florida naturally has the most golf courses in the nation. What's more, no matter where you are in the state, you are never more than sixty miles from a beach.
Alongside all this natural beauty, however, Florida has a reputation for its idiosyncrasies, and its history reflects that. Miami, for instance, is home to the first ever ATM, created so that people on rollerblades could get cash, since they (understandably) weren't allowed to wheel into the bank.
Other fun facts?
In the Sunshine State, it's illegal to sing while wearing swimwear in public.

In springtime, The Great Mullet Toss takes place: a raucous event in which thousands of Floridians stand at the state line and hurl dead fish into the state of Alabama.

The state constitution declares that pregnant pigs should not be kept in cages.
Of course, we can go weirder, but for now, let's move on to the real reason we're discussing Florida: to better understand the true risk of a nuclear strike on this state. We will also look at other disaster and emergency threats that Florida faces. You may, for example, be well aware of the hurricanes–but did you know there are also Florida tornadoes?
This jaw-dropping video from 1997 shows a tornado in the metro area moving out to sea.
Without further adieu, let's begin.
Table of Contents
01

Florida's Demographics and Population Centers

02

Florida Nuclear Targets Beyond the Big Cities

03

Targeting Industry in Florida

04

Florida Risk Assessment & Preparation

05

Recommended Gear for Florida Preparedness

06

Final Thoughts

07

Frequently Asked Questions
Florida's Demographics and Population Centers
The Miami skyline. (Image courtesy of Pixabay)
The state population of Florida is massive indeed. The third most populous state in the Union, it is home to 22 million people. (For perspective, that's approximately four times the entire population of Norway.)
The populace is very diverse, with over a quarter being Latino. Because some of these Hispanic Floridians are of European descent, this brings the white majority to roughly 76%. (For comparison, 52.3% are non-Hispanic whites.) Black Americans, meanwhile, comprise exactly 17% of the population, while Asian Americans represent a little over 3% of Floridians.
With a population so large and varied, it makes sense that major metro areas like Jacksonville, Miami, Tampa, and Orlando would be considered potential targets in war–including that of a nuclear strike. For reference, here is the population of each city:
Jacksonville: 975,177 residents

Miami: 450,797 residents

Tampa Bay: 394,809 residents

Orlando: 321,427 residents
Note that the suburbs of these areas are home to millions more people, too. As such, navigating these areas in a disaster would be very important.
This is why staying up to date on threats and evacuating early are such important steps in Florida preparedness.
Florida Nuclear Targets Beyond the Big Cities
Given that the state is surrounded by water, it should come as little surprise that Florida is home to a collection of military bases. Most of these bases, notably, are located in the Jacksonville/Pensacola area.
A battleship blasting. (Image courtesy of Pixabay)
MacDill Airforce Base
Located seven miles south of Tampa Bay, Florida, MacDill serves as a military command center, housing over 12,000 servicemen. It's a USAF installation, home to the 6th Air Refueling Wing.
Notably, the base harbors 3,000 airmen who would be a very important part of any kind of war fought against an adversary with an opposing air force.
US Coast Guard Air Station Clearwater
Located at the St. Petersburg-Clearwater International Airport, the Coast Guard Air Station (CGAS) of Clearwater is the largest air station of the US Coast Guard in the country.
And of course, anytime you are the largest anything, there are always going to be eyes on you. Why, for example, waste missiles or bombs on the third largest air station of the Coast Guard when you can devastate the largest in one attack?
Note that Clearwater, Florida is only about fifteen miles from Tampa, and Tampa Bay is home to MacDill. That means this area is highly populated–with military capability to spare.
Blount Island Command Marine Corps
When our community gets all spun up about wars and military superiority, we do things like counting ships or talking about missile capability. As soon as Russia created a hypersonic missile, for example, it seemed like many people thought they were unstoppable.
This is not the case, however, as there is one element to global warfare that the US excels in–and our adversaries lack. And that is maintenance.
If China, for example, sends a fancy warship out to battle and it sustains damage, then it has to travel back to China, or a nearby port that is capable of performing that maintenance. The US, meanwhile, has well established ports all over the Pacific and European waters. Plus, allies like Korea and Japan afford the US additional, well-positioned naval bases.
Blount Island is one such domestic maintenance and staging port for the American Navy.
NAS Panama City Naval Base
Located in Panama City, this naval base is a distinctive venue for year-round training, because, well, Panama City is one of the most beautiful places in the entire nation. For the servicemen who are stationed there, it must be a disconcerting experience: living in paradise–whilst preparing for hell on earth.
Nestled in the St. Andrew Bay, this base is home to several unique training centers, like the Mine Warfare Center of Excellence alongside the Diving and Salvage Training Center.
Targeting Industry in Florida
Florida's tourism and exports are large parts of the US economy. (Image courtesy of Pixabay)
As a state that contains 22 million people, Florida has some robust industries that not only play a vital role in the state's sustainability, but the country's, too. From the feeding of a nation through its agriculture, to managing the literal launchpads to the stars, it all happens in this state.
Agriculture
With a name like "the Sunshine State," it should be no surprise that Florida is an agricultural giant. Accordingly, there are 47,500 working farms in the state, spanning a whopping 9.7 million acres.
Known for the iconic Florida orange, the state is home to a wide range of crops, including citrus fruits, greenhouse floral products, sugarcane, melons, and annual vegetables–like cucumbers, tomatoes, and corn.
And of course, Florida is no slouch when it comes to cattle and dairy farming, either.
Exports
With the massive amount of agriculture, civilian aircraft, medicines, and electronics, Florida takes full advantage of its peninsular geography by exporting massive amounts of goods. For perspective, 67.5 billion dollars' worth of goods were produced and exported in Florida just last year. This, notably, accounted for 3.3% of all US exports.
Here, it's important to stress that ports are always going to be potential military targets. These ports, after all, are in close proximity to naval bases for a reason. And as such, they must be protected, because ports are part of the circulatory system of any nation.
Aviation and Aerospace
You think that Space Force was a joke?
If so, it might surprise you to learn that the Space-Based Infrared System (SBIRS) has proven to be the most sensitive missile detection system in existence as it patrols the earth's orbit.
For evidence of this, we will provide one telltale example: In January 2020, the Iranians–you know, the ones we just swapped five prisoners with, plus six billion dollars for good measure–launched twelve ballistic missiles at the Al Asad Airbase in Iraq. Because the warning system immediately recognized the launches, the alerts ended up saving lives at the base.
Of course, there is much more than the SBIRS up there, like low earth orbit vehicles and satellites, such as the X37B Orbital Test Vehicle.
With all of this in mind, one may well wonder if the next major war between superpowers will be fought in space–that perhaps, one day, celestial domination will be just as important as it is on land.
Florida Risk Assessment & Preparation
(Image courtesy of Pixabay)
Nuclear Disaster Risk: High 
Due to the presence of Florida's numerous naval ports, as well as the Cape Canaveral Space Force Station, the state's risk of a nuclear attack is high, relative to other states. (This is not to say the overall risk of a nuclear strike to the US is necessarily high.)
Attacks may come by submarine, as Russian nuclear submarine fleets can be very effective, and have been detected in the Atlantic.
With this in mind, it is crucial for Floridians to acquire a Geiger 2, as this would give you the ability to measure radiation in a nuclear disaster or strike. That way, you can better understand the level of risk that you and your family are facing, should the bombs start flying.
Chemical Disaster Risk: Medium
Florida is far from immune to chemical disaster risk. Indeed, in the last three years, we have seen several instances of chemical mishaps, such as the Piney Point toxic wastewater debacle, when a staggering 215 million gallons of wastewater was dumped into Tampa Bay.
Plus, just recently, there was a chemical spill in Jacksonville that temporarily necessitated an evacuation, including the closure of a highway.
Bear in mind, too, that the elevated risk of tropical storms, hurricanes, and flooding in Florida increases the likelihood of a chemical disaster.
Biological Disaster Risk: Medium
Any state that experiences the kind of tourism that the Sunshine State enjoys each year is going to at least have a moderate threat of biological disaster. After all, droves of tourists travel to Florida each year to visit massive attractions like Disney.
As such, if a dangerous virus were to pop up on the world stage, it would be hard to keep it from spreading through the state.
Natural Disaster Risk: High
Each year Florida is hit by profound and devastating hurricanes—causing Americans from other states to look on in horror, and perhaps tempering their urges to live in one of the country's most scenic states.
In addition to this risk, Florida wildfires are very common, and, as such, the state's Department of Agriculture keeps a close watch on Florida fires, and even Florida drought conditions for the state. (Note that their website is a great resource.)
With all of that said, Florida earthquakes are mercifully rare, since the state—unlike California—is not located near any fault lines.
Recommended Gear for Florida Preparedness
Hurricane readiness is a must when it comes to life in Florida. Accordingly, compiling a solid emergency kit is essential.
Bear in mind that access to clean water can become a serious issue following floods from tropical storms and hurricanes, so storing a couple weeks' worth of potable water, kept in a safe place in your home, can be another massive help.
Nuclear Preparedness
As previously mentioned, Floridians face a higher risk of a nuclear attack than many of their American counterparts. As such, it is wise to keep a nuclear kit for each member of the family. This ought to include a high quality, easily stored gas mask, as well as potassium iodide pills.
With this in mind, MIRA Safety's rapid deployment nuclear survival kit is a great option for dealing with NBC threats, as it contains an NBC-77 filter, canteen, Thyrosafe tablets, drop-leg gas mask bag, and full-face respirator.
MIRA's Nuclear Survival Kit
And remember: for nuclear fallout to stay out of your body, you must first keep it off your skin. So should you have to move from one location to another, or travel by foot following a nuclear disaster, the CBRN Military Poncho can provide dermatological protection.
Plus, the poncho packs down small and weighs next to nothing, leaving you no reason not to include it in your nuclear preparedness loadout.
Wildfire Preparedness
Wildfires are a very real concern in Florida. Thankfully, MIRA has recently built a kit designed specifically for wildfire and house fire emergencies. Meet the Fire Escape Pro Kit, which comes with the mil-spec CM-6M gas mask, two VK-530 filters, and a leg-mounted storage pouch for your mask. Note, too, that the CM-6M comes with a compatible hydration system.
The CM-6M in action.
Final Thoughts
Disney's picturesque monorail system. (Image courtesy of Pixabay)
Each year, millions of people from all over the world flock to Florida. From Disney World to top tier golf, world class bass fishing inland, fly fishing for bonefish in the Keys, and miles of beaches, there are endless tourist draws to the Sunshine State.
With that said, Florida's massive population and numerous military installations undoubtedly make it a target in modern warfare. Indeed, its massive investment in space infrastructure has now taken on a greater significance with the Space Force monitoring the skies and flying UAP's all over the place.
It's also true that if you live in Florida, you are going to face some adversity from Mother Nature. That said, if you pay attention to weather reports and evacuate early, most of the hurricane damage and the worst outcomes can be avoided.
Frequently Asked Questions
What are the emergency resources in Florida?
What are the best survival techniques to learn when living in Florida?
What is the most disaster prone area?