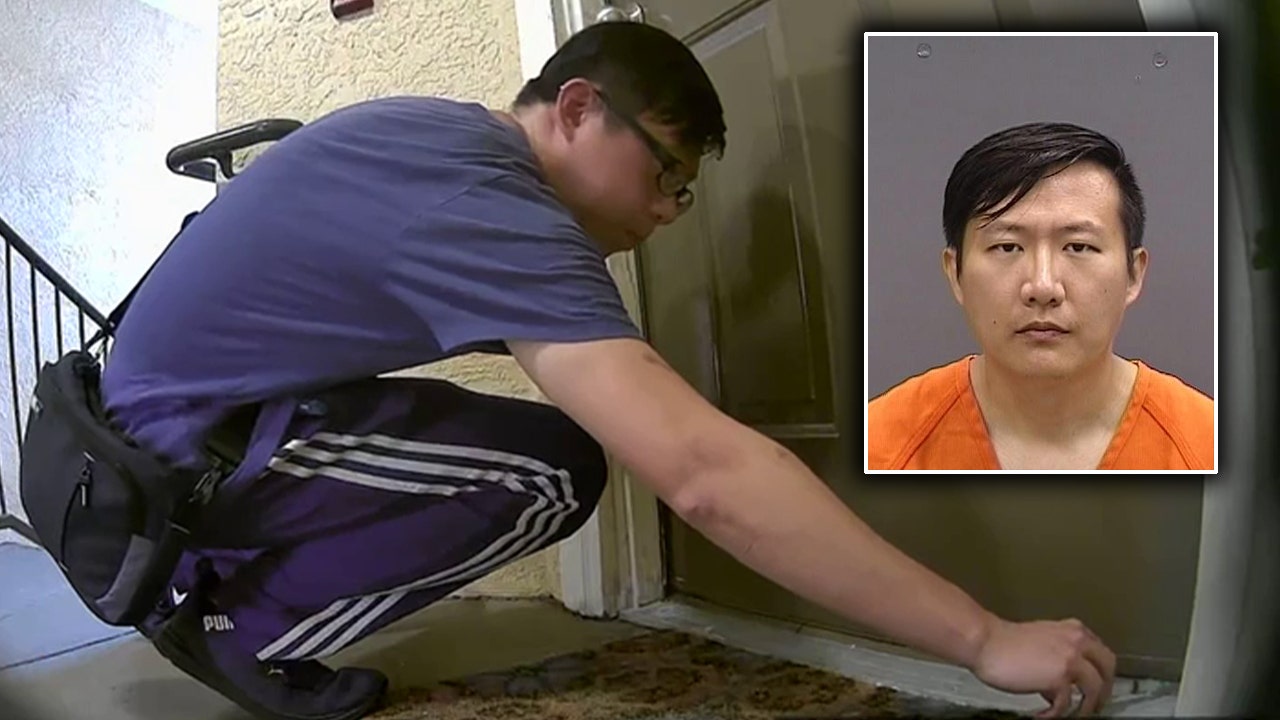 Chemical Agents Next Door: When Hazmat Testing Reveals a Neighbor's Malice
For most survivalists, the phrase "CBRN threats" conjures images of dirty bombs, nerve agents, anthrax, and the like. One hazard that is decidedly absent? A disgruntled neighbor injecting opioids under your door.
And yet that's exactly what happened to Umar Abdullah, his wife, and their infant daughter–only a few months old at the time of the chemical attacks.
It's an unthinkable situation–one that is as bizarre as it is terrifying. But this chilling event serves as a stark reminder: CBRN threats can emerge from the most unexpected quarters, turning everyday life into an impromptu battleground.
With this in mind, this special report will review the facts, from the unexpected unfolding of this chemical attack, to the steps you can take to protect your own family from such a calamity.
Let's dive in.
Table of Contents
01

Noise Complaints Turn Toxic

02

Unsettling Discoveries

03

The Legal Fallout

04

A Family Traumatized

05

Preparation for the Whole Family

06

Final Thoughts

07

Frequently Asked Questions
Noise Complaints Turn Toxic
Oxford Place at Tampa Palms (Image courtesy of apartments.com)
The incident began mundanely enough, with Xuming Li–a former PhD chemistry student from the University of South Florida–frequently lodging noise complaints about his upstairs neighbors, the Abdullahs. Offending sounds ranged from the whir of a vacuum cleaner to the soft thud of a toilet seat closing.
What began as a months-long, back-and-forth dispute between neighbors turned sinister, however, when Abdullah and his family began frequently falling ill, suffering from intense headaches, fogginess, and hair loss. Worst of all, their then ten-month-old daughter began experiencing coughing fits and vomiting.
Then, in May–roughly a year after the Abdullahs moved in–a friend caught a whiff of a peculiar chemical odor when collecting a package for the family while they were on vacation.
This, of course, greatly alarmed Abdullah, prompting him to elicit checks from various handymen–and even an intervention from the local fire department–when he returned home. Though nothing amiss was found, the new father remained undeterred.
"I never thought after all this that no, I'm just imagining this," Abdullah told WFLA.
Unsettling Discoveries
Desperate for answers, Abdullah installed a hidden camera in a plant outside his front door, where he captured footage of Li brandishing a syringe, filling it with an unknown liquid, and then injecting the contents into a small gap in the Abdullah family's door frame.
Preliminary hazmat testing revealed traces of methadone and hydrocodone–both opioids. Yet, according to Dr. Ryan Marino, a medical toxicologist, the manner in which these opioids were administered wouldn't account for the symptoms experienced by the family.
This, harrowingly, suggests the possibility of another chemical agent being involved.
The Legal Fallout
Suspect Xuming Li's mugshot (Image courtesy of Fox 13 Tampa Bay)
On June 27, Li was promptly arrested.
Hit with possession of a controlled substance, battery, and aggravated stalking–among other charges–he has pleaded not guilty, and was subsequently released on bond. That means that Li will remain free until his next court appearance, which is slated for December 5.
Though Li's attorney promised that "the facts will come out in due time," it is difficult to imagine how his client plans to explain away the damning acts caught on camera–nor the rest of the mounting evidence against him.
Court papers obtained by The New York Post, for example, reveal that Li used a laboratory at the University of South Florida to concoct the toxic mixtures. While the university confirmed Li's enrollment until summer 2023, they emphasized that they "do not house chemicals that are classified as Schedule II controlled substances, which includes hydrocodone and methadone."
Unsurprisingly, the incident has caused an uproar in the Oxford Place at Tampa Palms community, with the owner's association filing a lawsuit against Li and his roommate, demanding their eviction due to the heightened sense of fear among the residents.
A Family Traumatized
The alleged perpetrator, Xuming Li, on the left, and the Abdullah family on the right (Image courtesy of Fox News)
With court proceedings on ice until the end of the year, Abdullah finds himself in a frustratingly liminal space.
For one, the family is, according to The New York Times, still living in their apartment. There, they await conclusive test results to identify the full extent of the substances they were exposed to.
In the meantime, they are monitoring their health for signs of long-term side effects–including how the chemical agent attacks will impact their now one-year-old daughter.
"The safety of my family is paramount. It's hard to imagine that a dispute over everyday noises could lead to such terrifying actions," Abdullah told reporters.
Preparation for the Whole Family
In the midst of the opioid crisis, Li's repeated chemical attacks against the Abdullahs underscore a unique and terrifying kind of airborne CBRN threat: opioids. Though these chemicals are primarily known as pain medications, they can–in high concentrations and when aerosolized–present significant health risks. This occurs when compounds vaporize into the air, rendering it unsafe to breathe without protection.
For families looking to safeguard themselves against such insidious threats, the acquisition of a suitable respirator is a crucial step. Gas masks, after all, can filter out airborne contaminants, ensuring that the wearer breathes in only clean, uncontaminated air.
When selecting a mask, it is imperative to choose one that offers comprehensive protection against threats unforeseen–and, in the case of the Abdullahs, unidentified. One such mask is MIRA Safety's flagship product, the CM-6M.
Made of a rugged bromobutyl rubber, this mask is an intensely versatile product–protecting your face, internal organs, and respiratory system against a full spectrum of toxic industrial chemicals (TIC) and chemical warfare agents (CWA)–vaporized pollutants included.
The CM-6M
Note that, for complete protection, we recommend purchasing a gas mask for every member of the family. This includes kids, who can be afforded hours of protection via the CM-3M child escape respirator. Constructed specifically to address the needs of children–like their smaller frames and reduced lung capacities–this system has been rigorously tested to ensure complete protection from aerosols.
The CM-3M
And of course, each mask will need its own filter.
To cover all the bases, pair the CM-6M with MIRA Safety's trusty NBC-77 SOF filter, which protects against all known CBRN agents. Like the CM-6M respirator, it boasts a lasting twenty-year shelf life, so you can keep it in storage until need arises.
The NBC-77 SOF filter
Granted, the odds of facing a chemical attack at the hands of your neighbor are low. Nevertheless, the stakes involved are incredibly high, making preparedness an option well worth considering.
This incident, after all, serves as a cautionary tale of why good fences make good neighbors. Since you never know what the "seemingly regular guy" next door is up to, it is prudent to take steps to ensure that every member of the family is protected, should a grudge turn threatening.
Final Thoughts
For many readers, the alleged actions of Xuming Li–particularly the targeting of a newly postpartum mother and her newborn–may seem inconceivably cruel. And indeed they are.
Still, his behavior does not exist so far beyond the scope of human potentiality that it appears entirely unrecognizable.
For this author, for example, Li's actions bring back painful memories of a beloved childhood cat that was abducted and poisoned by a neighbor, following years of squabbling about property borders.
Many readers, unfortunately, are likely to relate, as it is all-too-common for acrimonious disputes between neighbors to give way to genuine hostility. As such, it is worth contemplating the worst case scenario of these kinds of bitter vendettas: one in which human lives are imperiled.
May we all strive to resolve our differences peacefully, avoiding the path that leads to such devastating consequences. And if not–there are always gas masks.
Frequently Asked Questions
What are chemical agents?
Are opioids chemical agents?