Shop with Confidence
1 year factory warranty
5 years on select products
Free shipping for
all U.S. orders
Got a question before you order?
Description
IMPORTANT NOTE: Considering the developing situation in Europe, we are experiencing a drastic surge in orders and inquiries. The current lead time for in-stock products is estimated at 5-7 days. If you are not comfortable with waiting, please refrain from ordering anything on our website. 
If you have a question about a product, please make sure to read through the Q&A's on the product page before sending us an email. Considering the volume of calls we've been receiving, please email us for faster service: support@mirasafety.com

We are working around the clock to get orders out the door as soon as possible, and we greatly appreciate your patience as we work through this.
--
The MIRA Safety Custom MOLLE PAPR Pouch is designed to mount your MB-90 PAPR on your existing MOLLE-compatible plate carriers, backpacks, and other gear. That means you can integrate powered CBRN protection into your kit while optimizing weight distribution and streamlining overall fit.
Rugged CBRN Integration for Your Kit
Our MB-90 PAPR is based on the elite design used by Israeli special forces, and it ships with their customized belt and mounting gear.
MIRA Safety has made a number of improvements to the MB-90 itself, from a more rugged housing to an improved battery system. Now, with the MOLLE PAPR Pouch, we've improved your PAPR's logistics and deployment. 
MOLLE webbing allows for maximum flexibility, rock-solid mounting, and it can make the 28-ounce PAPR feel practically weightless when correctly mounted.
The custom-fit pouch features four rear-mounted straps that weave into your plate carrier, backpack, or other gear with heavy-duty snaps and rip-stop nylon to snugly hold your PAPR in place.
Made in  Bosnia and Herzegovina. 
Available Colors:
Reviews
Customer Reviews
Write a Review
Ask a Question
Filter Reviews:
stitching
fabric
army issue papr
purpose
unit
life
very useful item
fits perfectly on my mole covered backpack but in warm weather I'll fit it too a plate vest for comfort havent used it in a battle situation hope I never have to I would defenately buy this item again would really like to buy your portable decontamination unit but can't aford it right now Ex Nuclear Security Thank You for your fine products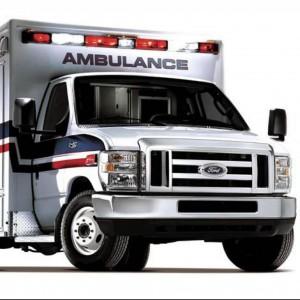 J
12/17/2021
John

United States
It's ok. But two big misses that I see
Fits the unit snug, but there are two points that I'm surprised they didn't include, or thought of: 1. No snaps on the Mille straps. Just uses a stuff section to tuck in and "hold" the Molly straps. Would feel better is there were snaps securing the straps as all my other Mille gear has. 2. Would be nice if they would have included a small pouch horizontally at the bottom of the unit to hold an additional battery tray. That would have been super convenient and practical. Maybe they will do a gen 2 version of this and incorporate these features. If they do can ya'll send me one? I'd also love to be on your design team.
John, Thanks for taking the time to review the pouch. We've consulted with a few soft goods designers, and across the board, each of them advised against the snaps as they tend to fail. We had snaps in our original design, but then changed to the new system as a way to improve the product. As for the additional space for a spare battery pack, that's a great idea. I'll send that up the food chain as a piece of user feedback. Thank you for your business. Brad Miller
08/24/2021
Anonymous

Australia
air sup
I have a original army issue papr and this fits ok for my purpose. Good quality fabric and stitching and should last the life of the unit.